Abstract In order to fully implement the Party's 18 and the eighth session of the Third and Fourth, Fifth Plenary Session spirit, and consider the integrated use of international and domestic markets and resources to support the industrial transformation and upgrading, promote foreign trade development mode shift To promote sustained and healthy economic development, through the State Council...
In order to fully implement the spirit of the Party's 18th and 18th Central, 4th and 5th Plenary Sessions, we will consider and comprehensively apply the international and domestic markets and resources to support industrial transformation and upgrading, and promote the transformation of foreign trade development mode. To promote sustained and healthy economic development, the State Council's Customs Tariff Commission will review and report to the State Council for approval. From January 1, 2016, China will partially adjust import and export tariffs.
In order to promote the steady growth of import and export, strengthen the import of advanced technologies, products and services, increase effective supply, and promote domestic independent innovation and industrial structure optimization and upgrading, 2016 tariff adjustment will continue to encourage domestically needed advanced equipment, key components and energy raw materials. Imports, by means of a provisional tax rate to reduce the import tariffs on traction converters for high-speed electric locomotives, video camera imaging modules, motor controller assemblies for pure electric or hybrid vehicles, chrome-free tinctures, beef and sheep oils and other commodities. In order to enrich the domestic consumer shopping choices and adapt to the domestic consumption upgrade demand, in 2016, the scope of tax reduction for daily consumer goods will be appropriately expanded, and the bags, clothing and scarves with relatively high import tariff rates and high import demand elasticity will be reduced by the provisional tax rate. Import duties on commodities such as blankets, vacuum flasks and sunglasses. In order to give full play to the protective effect of tariffs on domestic industries, according to the situation that domestic production meets demand, in 2016, tariffs on some commodities such as automatic winders will be adjusted accordingly. At the same time, in 2016, export tariffs on products such as phosphoric acid, ammonia and ammonia will be eliminated, and export tariffs on raw materials such as pig iron and billet will be appropriately reduced.
In order to expand bilateral and multilateral economic and trade cooperation, accelerate the implementation of the free trade zone strategy on the basis of the periphery, and form a global high-standard free trade zone network. According to the trade or tariff preferential agreement signed by China and other relevant countries or regions, 2016 will be China and Iceland, Switzerland, Costa Rica, Peru, New Zealand Free Trade Agreement and the Mainland and Hong Kong and Macao Closer Economic Partnership Arrangement and other seven agreements to implement further tax reduction. At the same time, according to China's commitment to reduce taxes on some environmental products under the framework of the Asia-Pacific Economic Cooperation (APEC) in 2012, in 2016, the tax rate of 27 environmental products with a tax rate higher than 5% will be reduced to 5%, mainly including sludge dryers. Garbage incinerators, solar water heaters, wind turbines, etc.
In order to adapt to scientific and technological progress, industrial restructuring, trade structure optimization, and strengthening the need for import and export management, in 2016, some tax items in the import and export tariffs were adjusted. After the adjustment, the total number of tax rules for 2016 will increase from 8285 to 8294.
Pump Assembly Contain Piston pump and Gear pump, For Piston Pump We could supply the brand as Komatsu, Hitachi, Kawasaki, Nachi, Kayaba, Rexroth and so on.
For Gear Pump, It main used for wheel loader and Bulldozer.
Our Service
1. OEM Manufacturing welcome: Product, Package...
2. Sample order
3. We will reply you for your inquiry in 24 hours.
4. after sending, we will track the products for you once every two days, until you get the products. When you got the
goods, test them, and give me a feedback.If you have any questions about the problem, contact with us, we will offer
the solve way for you.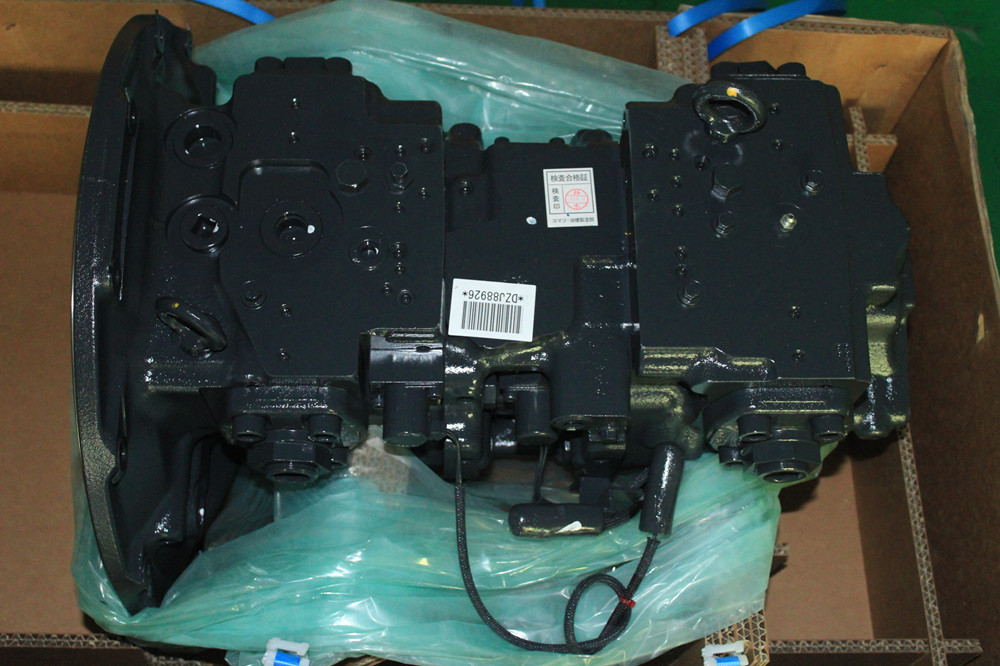 Pump Assembly
Pump Assembly,Fuel Pump Assembly,Fuel Pump Module Assembly,Main Pump Assembly
Jining Tongderui Construction Machinery Co., Ltd. , https://www.tdr-excavatorparts.com